The story of Fly North Theatricals was born out of necessity.

Colin Healy, formerly a touring rock singer, was new to St. Louis and needed to make some money so he started teaching voice lessons. Around the same time, he was writing a new musical called The Gringo that was being workshopped at the Center of Creative Arts (COCA) in St. Louis and Healy saw a way to combine this career opportunity with an educational opportunity for his students. The workshop went on, his private voice studio grew and in 2017, Fly North Music was established as an STL-based creative company that was part private vocal studio and part production house for Healy's original musical theatre work. 
Then, The Gringo was selected to headline the St. Lou Fringe Festival in the summer of 2018. Colin and his friend Bradley Rohlf found themselves in need of a production company. So, after becoming the best selling show in festival history, Healy and Rohlf went on established a new non-profit theatre company -- Fly North Theatricals -- in 2019.
Now, FNT is based in the Grand Center Arts District in residence with the Kranzberg Arts Foundation and is not only producing new works of musical theatre but is also producing fresh takes on published works like Assassins and Caroline Or Change, as well as a growing panoply of original online content while still offering private lessons in voice and dance. 
Fly North Theatricals is dedicated to the idea of promoting education through performance by utilizing both our students and local community of actors to create new, local, accessible, high-quality works of musical theatre.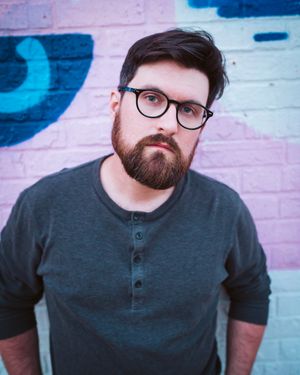 Colin Healy - Artistic Director & Voice Instructor
Colin Healy (he/him) is a dog-owner based in the city of St. Louis who is also a composer, music director, and the artistic director of Fly North Theatricals. Starting at age 15, as a touring singer/songwriter with South Florida-based rock band The Republik, Colin's work as a recording artist spans five full-length studio albums -- three as a performer (Last Chance Planet, 2006; The Unexpected Answer, 2010; We Are The Wild Things, 2012), and two as a producer (The Gringo: Original St. Louis Cast Album, 2017; Seeing Other People: A New Musical Concept, 2021). 2012's We Are The Wild Things, was recorded at Adam Schlesinger (Fountains Of Wayne, Crybaby: The Musical) and James Iha's (Smashing Pumpkins) legendary Stratosphere Studios in New York and was produced by Brian Viglione (Dresden Dolls). Healy's body of studio work has been recognized by Billboard, College Music Journal and has received radio play nationwide. His work as a composer includes 4 works of musical theatre: Forgottonia, The Gringo, Madam, and Big Machine and one cast album entitled Seeing Other People. Madam was nominated for five St. Louis Theatre Circle Awards in 2021 and The Gringo was one of the headlining acts at the 2018 St. Louis Fringe. It still holds the record for being the best selling show in festival history. Healy has also served as the Artist-In-Residence at both St. Louis University (2020-21) and the Center Of Creative Arts (2022).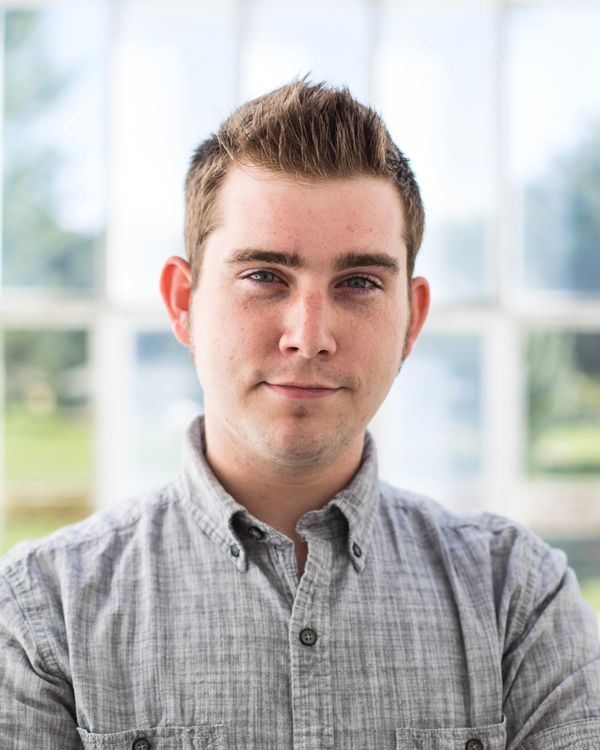 Bradley Rohlf - Managing Director & Acting Instructor
Bradley Rohlf (he/him) is a musician, writer, producer, and performer based in St. Louis. He was the drummer for local band Finlay Fields, and appears on their releases "What Songs Cannot Repay" (2010), and "From A to B" (2011). As a songwriter and recording artist, he has released two EPs under the moniker Another White Suburbanite, "AWS" (2011), and "Counter Culture" (2012). He began acting in plays and musicals across the metro region in 2013, and garnered a Best Performance Award nomination from Arts For Life for his portrayal of Mr. Bungee in "A New Brain" with Hawthorne Players in 2019. He has worked as a production manager for Fly North Theatricals since the staged reading of Colin Healy's musical "The Gringo" in January 2017. In addition, he has focused on supporting the development of new works by prioritizing attending readings and play festivals with feedback sessions for the writers, and has participated in and organized readings as well. He is a part of the production team for FNT's digital content on YouTube, and he is a co-host of the Grown-Up Theatre Kids podcast. He continues to write songs and is constructing an original book musical.